What Team EP is Shopping for 🎁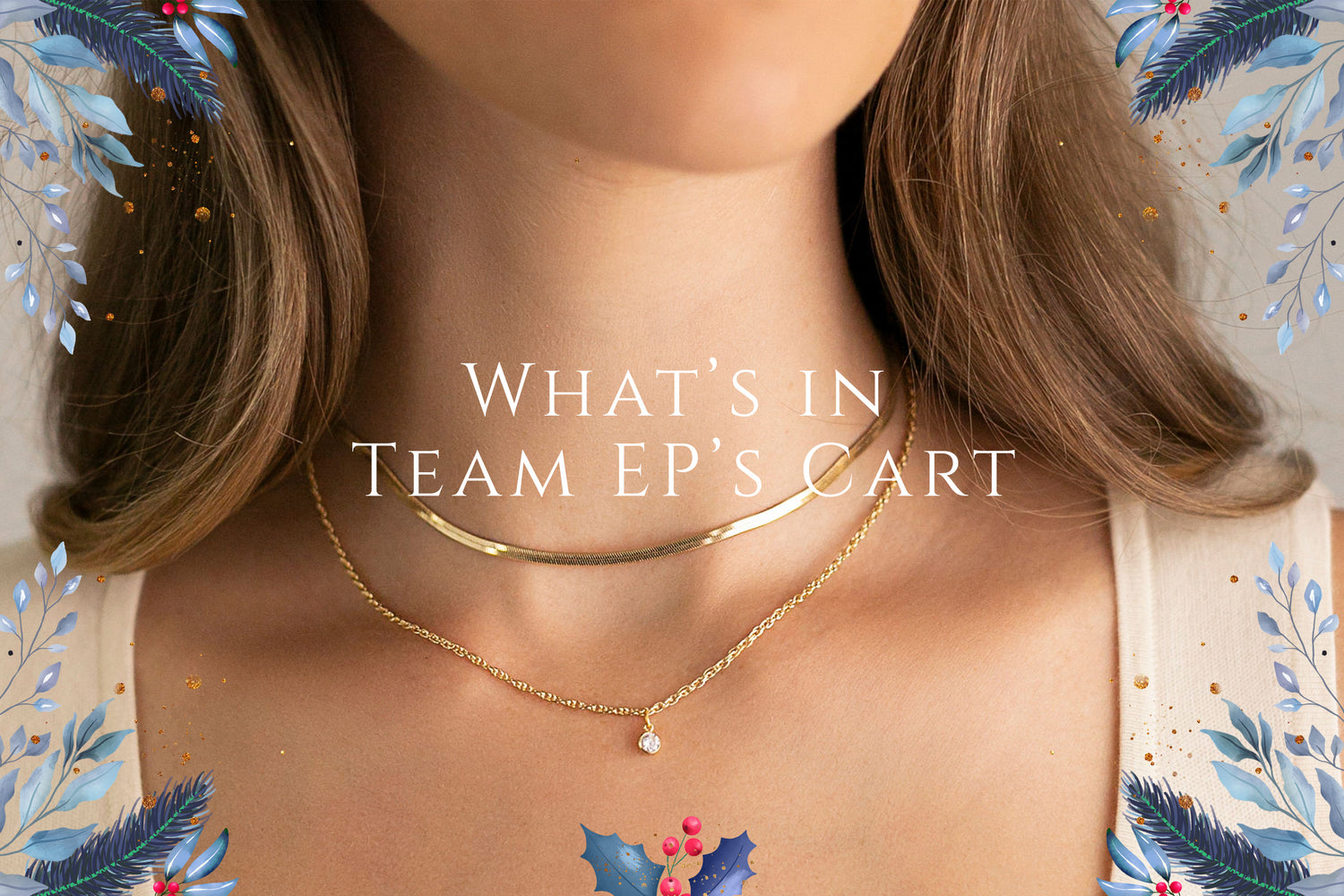 With Christmas quickly approaching, we're here to help you out. Looking to add glam to your holiday outfits? Need a stocking stuffer for your bff? Christmas shopping accidentally turned into buying gold jewelry for yourself? We've been there. Here's a look inside the holiday shopping carts of our team.
The Python Bracelet
"Totally buying this to add to my everyday stack!"—Sara, Fashion Assistant 
The Happy Necklace
"This is in my cart because it's a reminder to find happiness in every day. I'll be gifting it to my friends and family too!"—Mariah, Production Assistant
Bolt BFF Bracelet Set
"The Bolt BFF Bracelet Set is in my cart! It's our take on the friendship bracelet and I'll be gifting it to my besties!"—Corie, Director of Marketing 
The Harden Necklace
"I've been looking for the perfect statement necklace! My sister is definitely going to try to steal this from me."—Tara, Social Media Coordinator
The Lennon Hoops
"Adding these fun gold hoops to my cart because I know they will add the perfect touch of glam to my outfits for the holidays!"—Amanda, Operations Assistant
And that's a wrap! If you need a last minute gift, give the gift of choice with an Electric Picks gift card—sure to put a smile on anyone's face and perfect for any jewelry fanatic in your life.