Celebrating Women's History Month with Amy Liu of Tower 28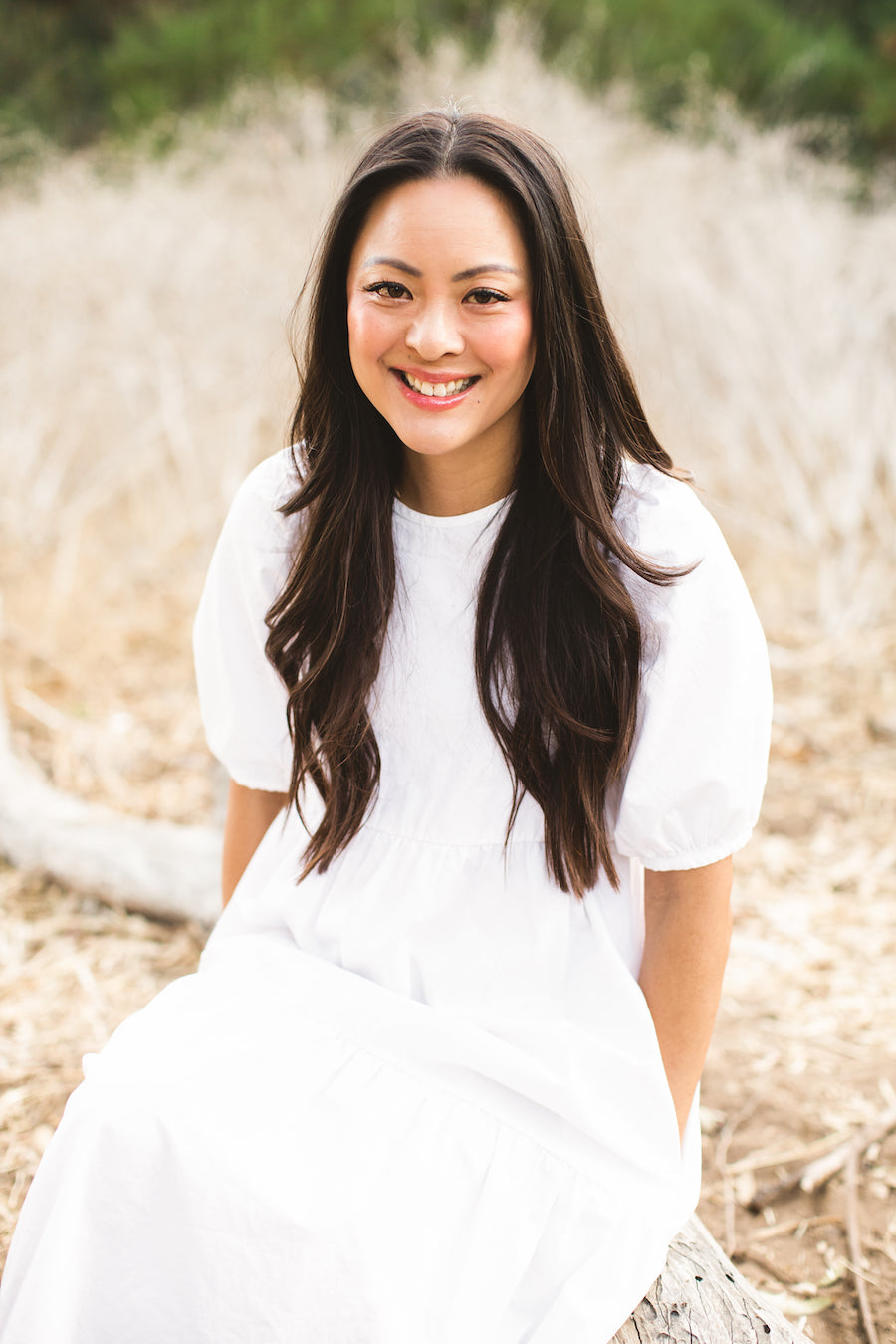 As March comes to a close, so does Women's History Month (although we believe every month is WHM at Electric Picks!). This month-long celebration was established to recognize the contributions and achievements of women throughout history, as well as to raise awareness of the ongoing fight for gender equality. From groundbreaking activists and leaders to unsung heroes and everyday trailblazers, Women's History Month reminds us of the vital role that women have played in shaping our world.
As we bid farewell to this year's Women's History Month, join us as we highlight and interview amazing women who are breaking boundaries in their own industries. 
These #femalefounders inspire us every day and we know their stories will inspire you!
_____
This #femalefounded interview is with Amy Liu, Founder and CEO of clean beauty brand, Tower 28! While searching for clean makeup options during pregnancy, our founder and CEO, MJ, was on the hunt for alternatives that would be better for her and her growing baby. Tower 28 quickly became integrated into MJ's makeup routine and to this day we still hear her rave about their mascara at the office! MJ sat down with Amy to discuss entrepreneurship and why #ItsOkayToBeSensitive! 
_____
MJ: What is Tower 28?
Amy: Tower 28 is a clean beauty brand designed for sensitive skin and made for all. We design everything with our leading message in mind, that #ItsOkayToBeSensitive. As such, we're not only inclusive and accessibly priced, but we're also the first and only beauty brand to strictly adhere to the National Eczema Association's ingredient guidelines. That means our products contain 0 potentially irritating ingredients and are 100% safe for sensitive skin.
MJ: What was your first job and why?
Amy: After undergrad, I took a job in management consulting. While it wasn't necessarily a passion of mine at the time, it felt like a "safe" choice until I figured out what I really wanted to do with my career! After two years in consulting, I went back to school to get my MBA in Marketing and Entrepreneurship. At a school event, I sat next to Michelle Taylor, who is a beauty industry legend: formerly the CEO of Kate Somerville Skincare and President at Kiehl's. I took a leap and offered to be her intern. I commuted from LA to Santa Barbara twice a week, and worked for free while I was still in business school. From then on, I was hooked and totally obsessed with all things beauty!
MJ: What are 3 things you wish you did earlier in your business?
Amy: I know it might sound cliche, but I honestly wouldn't change a thing. I'm a firm believer that everything happens for a reason, and my journey with Tower 28 is no different. Sure there were frustrating obstacles and mistakes in the beginning, but everything is a learning opportunity and I wouldn't be where I am today without having to problem solve and learn from the ground up.

If I *had* to do something differently, I think I would've just taken a deep breath and enjoyed the ride a bit more! I'm a naturally risk-averse person, so the early days of entrepreneurship were incredibly stressful at times. But there's no point in worrying about "maybes"!
MJ: What's your advice for women who want to leave their full time job and become an entrepreneur? 
Amy: Be kind to everyone. You never know who will become an integral part of your entrepreneurial journey, and it's so important to have a village to lean on. Reach out to your network, ask people you admire out for a cup of coffee, and send a thank you note after :)
MJ: What's the biggest mistake you've made so far? And what did you learn?
Amy: This is not specifically related to business advice, but I would step away from the steroids to treat my life-long eczema! I relied on them way too much during flareups, when what my skin really wanted was for me to be kind to it. My experience with severe eczema was actually one of the catalysts to creating Tower 28; I needed products that wouldn't exacerbate my sensitive skin. Now, I use one of our best-selling products - the SOS Daily Rescue Facial Spray - every day, and it keeps my eczema flareups at bay!
MJ: What's the hardest and easiest part of being the boss?
Amy: The hardest part of being a "boss" at a startup is wearing so many different hats. One day I'm leading R&D on a new product, the next I'm playing sales rep, and then HR manager! It can feel like I'm pulled in a million different directions at once (not to mention being a wife and a mother to three kiddos 🙂).

The easiest part is the ability to pivot and be nimble. When you're not reporting to anyone, you can listen to your gut and then immediately act on your instincts, which is not possible when you work for a larger corporation. It's a luxury I don't take for granted!
MJ: What are your top 3 tips for any starting their own business?
Amy: 1) Be kind and work hard. 2) Remember your why - you'll need to remind yourself why you're working so hard (see #1!). 3) Run your own race. It's so easy to compare but it's such a distraction and we all have different journeys!
MJ: Is Tower 28 hiring? What do you look for in potential employees? What is your favorite interview question?
Amy: Yes! We are always looking for curious, passionate, fun people who share our same values. I always ask "why Tower 28?" because I want to know why they're choosing us - it's a two way street!
MJ: What's next for Tower 28?
Amy: We have some really exciting products in the lineup, all of which will keep your sensitive skin happy! Watch this space!