Celebrating Women's History Month with Adriana Carrig of Little Words Project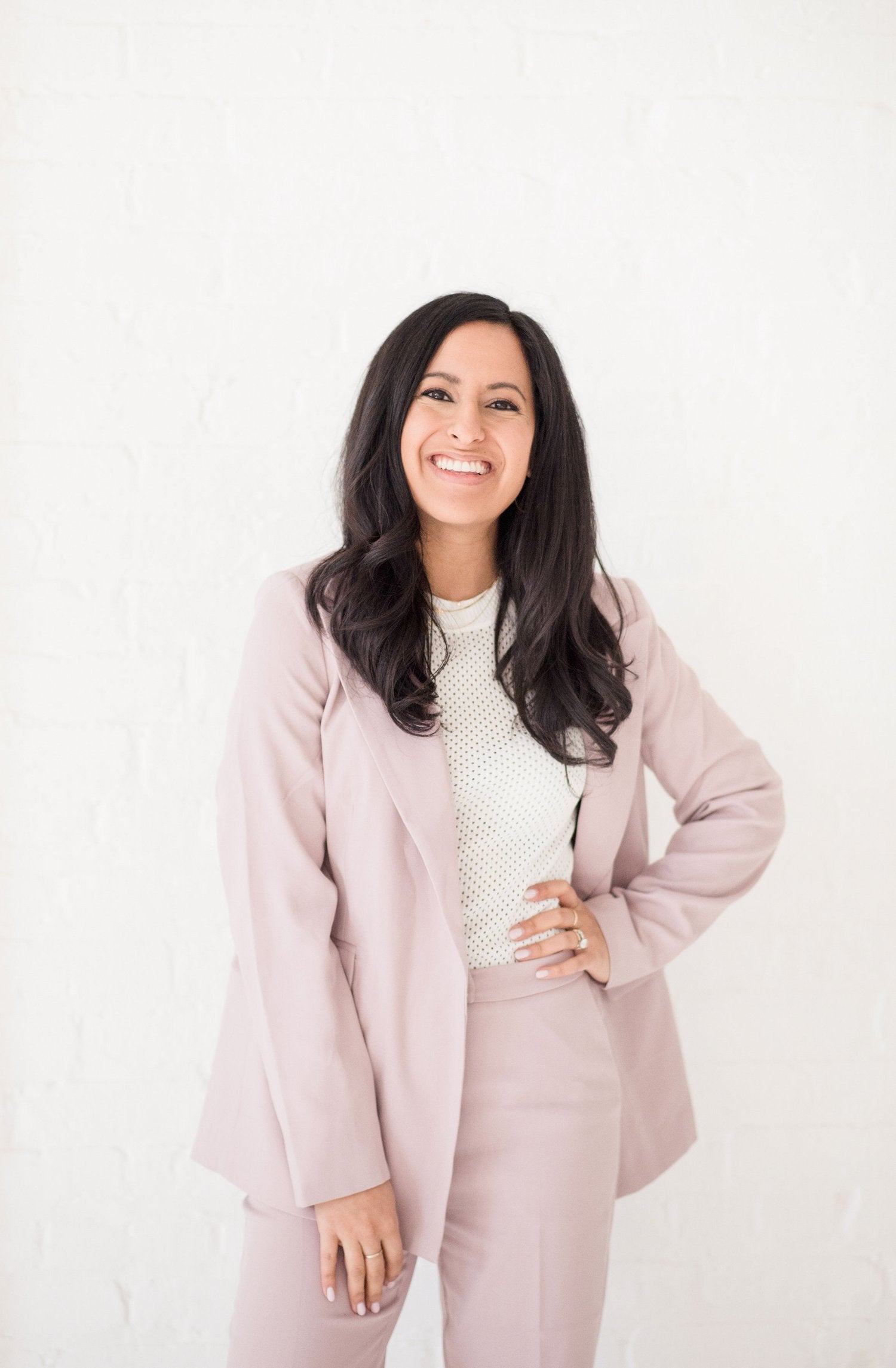 As March comes to a close, so does Women's History Month (although we believe every month is WHM at Electric Picks!). This month-long celebration was established to recognize the contributions and achievements of women throughout history, as well as to raise awareness of the ongoing fight for gender equality. From groundbreaking activists and leaders to unsung heroes and everyday trailblazers, Women's History Month reminds us of the vital role that women have played in shaping our world.
As we bid farewell to this year's Women's History Month, join us as we highlight and interview amazing women who are breaking boundaries in their own industries. 
These #femalefounders inspire us every day and we know their stories will inspire you!
_____
This #femalefounded interview is with Adriana Carrig, Founder and CEO of everyone's favorite kind beaded bracelet, Little Words Project! It was only a matter of time before two New Jersey based power house brands collided. Team EP has been such a brand fan of Little Words Project, almost the entire office has a least one LWP in their bracelet stack. MJ sat down with Adriana to discuss being boy moms and the perks and pits of being a boss! 
_____
MJ: What is Little Words Project?
Adriana: Little Words Project goes beyond jewelry. We're really a community all about promoting kindness, self love and empowerment amongst people. We really started off with a female focus and it's definitely at the core of who we are - women empowering women. We've since expanded the brand to include as many people as possible, because we could all use a little more kindness and self love.
We started off as a bracelet company, and definitely still very much are so, all about paying it forward through the unique words on our bracelet. The idea is you pick a word that means something to you, you wear it for as long as you need it and then one day you pass the bracelet on to someone who needs it more than you do.
MJ: What was your first job and why?
Adriana: My first real job was probably working for my parents. My dad owns his own accounting business so I worked for him and my mom simultaneously just helping filing paperwork and answering phones. So my first boss literally and figuratively were my parents.
MJ: What were three things that you wish you did earlier in your business?
Adriana: 1) I wish I started our wholesale journey a little earlier - I started it three years in. I think going into retailers and getting your product in front of consumers in a space they trust is huge. And it's great networking. 2) I wish we stayed a little leaner a little longer team wise. I'm so grateful for the team we had in the beginning but growing pains are a real thing. 3) I wish I would have tried to raise money a little sooner. And it's not just about having an extra cushion in the bank, it's also having the expertise of people that do know a little bit more than you do in a lot of ways.
MJ: What is the hardest and easiest part of being the boss?
Adriana: I don't think there's anything easy about being a boss. Honestly, I think the hardest and easiest part for me is managing the people. We've grown to a team of almost 50 now and there's just so much that goes into managing a team that big - I just wish I had more time with people. But managing people is also beautiful because you get to connect with them and give incredible opportunities. The best part is having this group of women and men championing me and what my dream has been and essentially making it their own dream too.
MJ: What's been your biggest pinch me moment?
Adriana: Oh gosh, there have been a few. I think when I was written up in Forbes that was my first pinch me moment. That was so cool. And then I would say getting into Target was the next big moment. The idea of just being able to walk in a Target and find my product on the shelves is just so crazy to me.
MJ: What are your top tips for someone starting their own business?
Adriana: Believe in yourself first and foremost, because if you don't, no one else will. You just have to go for it, whatever it is, don't let the fear of it not working out keep you from starting. You also have to find a community of people that you can lean on because it can be very lonely if you do it alone. And don't be afraid to ask for help!
MJ: Is Little Words Project hiring? What do you look for in potential employees? What is your favorite interview question?
Adriana: Yes, we're always hiring! I look for passion. Does this person follow our values of kindness and inclusivity? Humility is big for me, are you willing to own a mistake if one is made? I don't need someone to be perfect, I just need you to be kind and humble and work hard. I always like to tailor my questions to the role we're interviewing for. For example, if we're hiring a graphic designer I ask, "What is is your favorite thing about graphic design work and what is your least favorite thing?". If they say their favorite thing is the act of sitting down and actually doing the designing, I know this is truly their passion and what they love.
MJ: What's next for Little Words Project?
Adriana: We are expanding into new markets with both our retail presence and our product assortment. We always ask ourselves, "What else can we give our customer to complete their look?" and "Where can we meet them in the world?". We are really trying to build that in person community experience where you can come to any of our cities and meet us in store.