NOT JUST ANOTHER GOLD CHAIN…
Every piece tells a story or inspires a new one
There are two collections: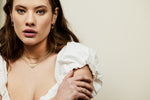 The New Collection
Working with our metalsmith, these styles combine new chains, add natural elements (pearls, shells) and boast a variety of new charms.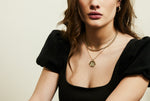 The Vintage Collection
These pieces are uniquely curated and cast from it's original form. We search around the world for what's been lost.- charms, tokens, coins, keys - reviving them to make new meaning. Stories once told are brought back to life again.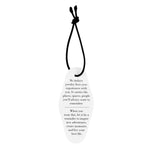 Every single piece will arrive with an embossed hangtag to share it's story.
---
Oh and we guarantee your jewelry for life.
Learn more
We hope you take a new journey, each time you close the clasp.
MJ & Chantel