Celebrating Women's History Month with Dani Austin of Divi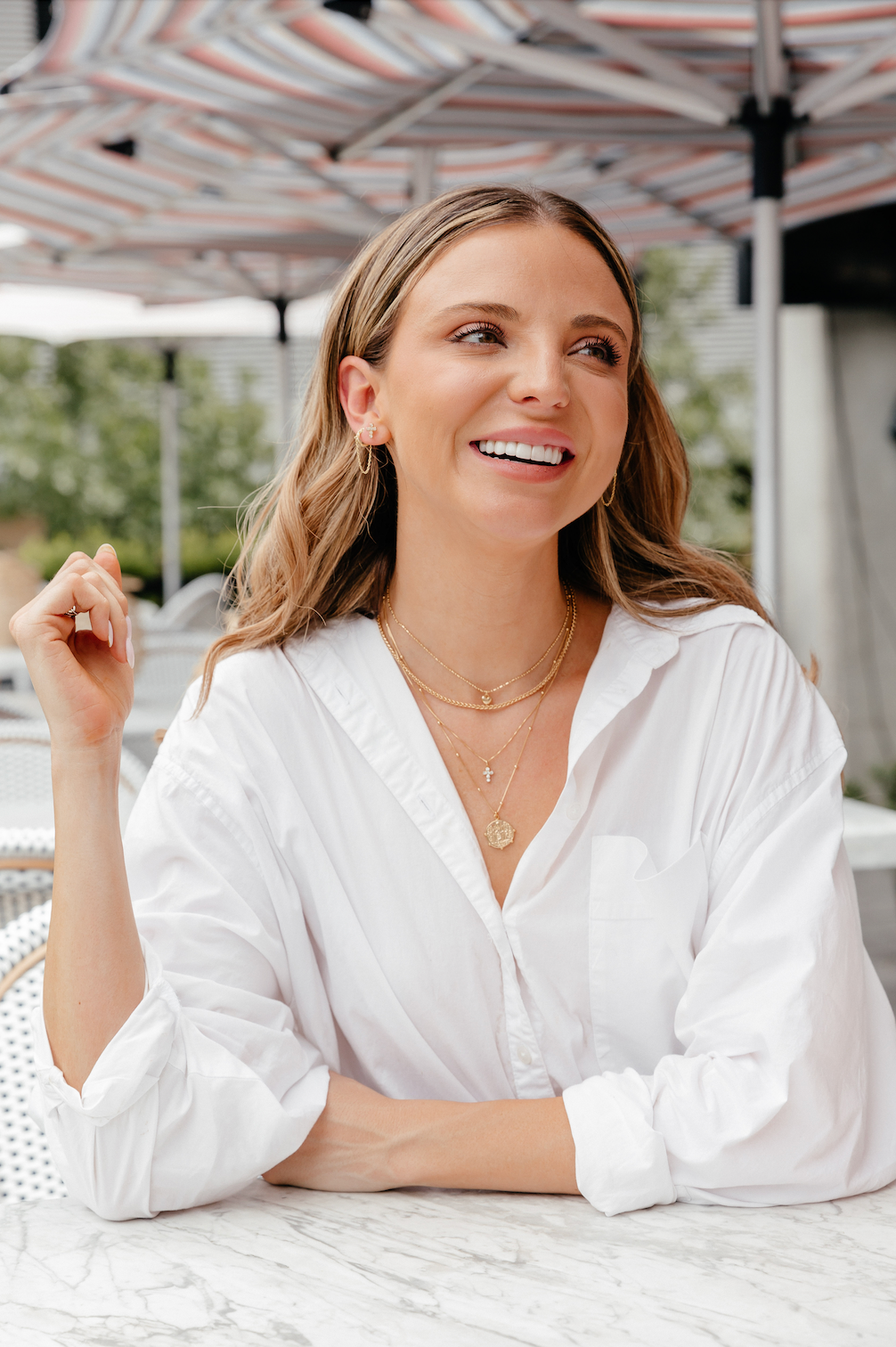 As March comes to a close, so does Women's History Month (although we believe every month is WHM at Electric Picks!). This month-long celebration was established to recognize the contributions and achievements of women throughout history, as well as to raise awareness of the ongoing fight for gender equality. From groundbreaking activists and leaders to unsung heroes and everyday trailblazers, Women's History Month reminds us of the vital role that women have played in shaping our world.
As we bid farewell to this year's Women's History Month, join us as we highlight and interview amazing women who are breaking boundaries in their own industries. 
These #femalefounders inspire us every day and we know their stories will inspire you!
_____
Our first #femalefounded interview is with Dani Austin! Dani has been a long time friend of Electric Picks and that friendship lead to designing her collaboration which launched in September of 2022. She was named one of Forbes Top Creators of 2022 and is the founder and CEO of the fan favorite hair care line, Divi. Our founder, MJ, sat down with Dani to discuss all thing business and balancing a family.
_____
MJ: What was your first job?
Dani: I was a sales associate at a resale shop. I really wanted the freedom to be able to buy things for myself and this job allowed me to do so.
MJ: What are 3 things you wish you did earlier in your professional career?
Dani: If I had to do it again, I would probably do it all the same because the mistakes led me to where I am today. If I had to think of a few things I would probably outsource editing because it took up so much of my team and I would have hired a more qualified team from the get-go.
MJ: How do you balance work and home life being a mom?
Dani: I have some nonnegotiables with my family. Those non-negotiable may change from time to time depending on the season of life we are in which helps hold us accountable. Being in the job that I am, it's hard to sometimes turn it off so I try my best to be strict with boundaries like staying off Instagram after 5 PM. Other small things I do everyday is always waking the kids up, putting them to bed and sitting down and having at least 10 minutes of family time during dinner.
MJ: How and why did you decide to take your customers on influencers trips instead of influencers?
Dani: I wanted to take the "real influencers" on a trip because they are the people who made Divi what it is. Divi wouldn't be what it is without it's customers, so I wanted to express my gratitude. I also thought it was a fun and different way to give back and treat our community.
MJ: What's your favorite thing about the Divi House?
Dani: Definitely the people inside of it (and the snacks LOL!)
MJ: What's the biggest mistake you've made so far? And what did you learn from it?
Dani: The biggest mistake I've made is apologizing for things I didn't do. What I've learned is being more confident in my self and in my decisions.
MJ: How do you handle criticism or bullies? 
Dani: There's such a big difference between bullies and criticism. I don't tolerate bullies, they just get deleted or blocked. Criticism makes me better even though it hurts sometimes.
MJ: What's the hardest and easiest part of being the boss?
Dani: The hardest part is not having set hours. You have to be extremely self-disciplined. The hardest part though is that whenever anything goes wrong whether or not it's your fault you are responsible. The best part of being a boss is setting my own hours [even though that can be hard sometimes] and to have the flexibility to change directions when I want to.
MJ: What are your top 3 tips for someone starting their own business?
Dani: 1. Be open to feedback. 2. Have integrity behind every decision [don't skip over details] 3. Hire people who are smarter than you
MJ: Is Divi hiring? What do you look for in potential employees? What's your favorite interview question?
Dani: Yes, Divi is hiring! When hiring potential employees, I look for passion, someone who is innovative and someone who has good character. My favorite interview question is asking what someone is passionate about outside of work. I think it tells a lot about a person.
MJ: What's next for Divi?
Dani: Continuing to listen to our customers and consumer demand, lots of new SKU's (which I'm very excited about) and hoping for some more retail launches!