Behind the Laura Beverlin Collection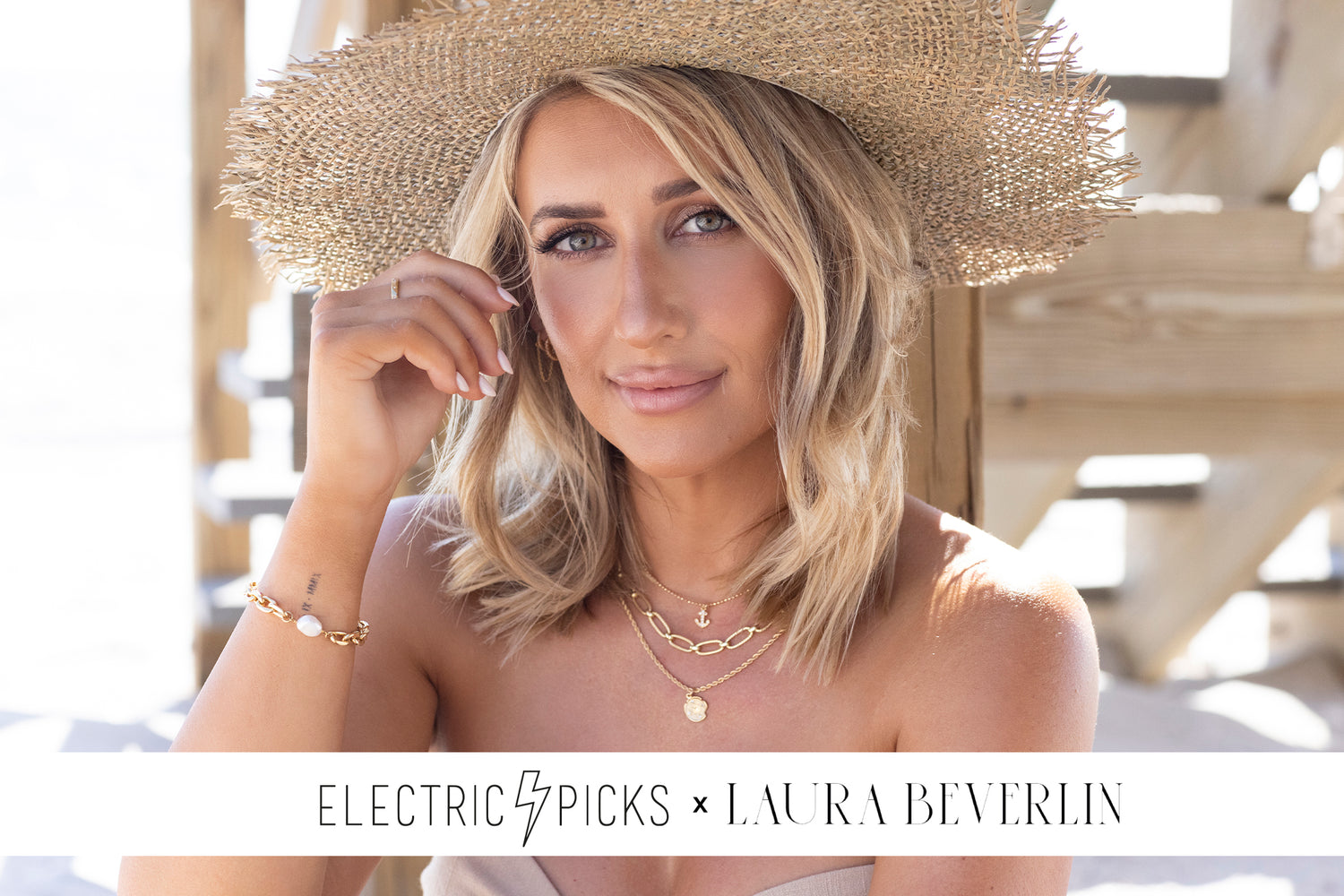 Laura Beverlin is back with another collaboration for Electric Picks! Inspired by endless beach days to warm nights out, her collection takes beach-chic to new heights. For her second collection with EP, Laura wanted to bring a playful, laid-back energy to her new pieces. Nautical motifs are brought to life in the form of dainty charms and gold chains—made to layer and live in, all summer long.
Team EP traveled to Florida to design with Laura in her hometown and we brought our Instagram followers along for the journey. Our first stop was the Beverlin's Farm. Laura is the quintessential Florida girl—carefree, effortless and effervescent—and she really wanted pieces that represent her personality and every day style. As we were finalizing the samples, we brought our community into the mix to get their opinion. We had an incredible amount of requests for the perfect summer anklet so we got right to work! We had 24 hours to make it happen and we couldn't disappoint. With a simple yet elevated anchor charm, a double chain, and some temporary wire wrap, the Sailor Anklet came to life.
We shot the final collection on the beach at Treasure Island, FL. Having the waves behind us was the perfect backdrop to show off these warm-weather pieces. Laura decided on a compass charm for one of the necklaces and she was obsessed with the way the charm looks like a sand dollar mixed with a compass. Everything turned out so symbolic of her bubbly personality, her Florida roots, and spending her summers by the sea. 
With the different textures and oceanic elements, you can have fun mixing and matching all the pieces. We are so excited to finally share Laura's second collaboration with you and hope you love it as much as we do!