Candidly Quarantined- Miss Daisy Floral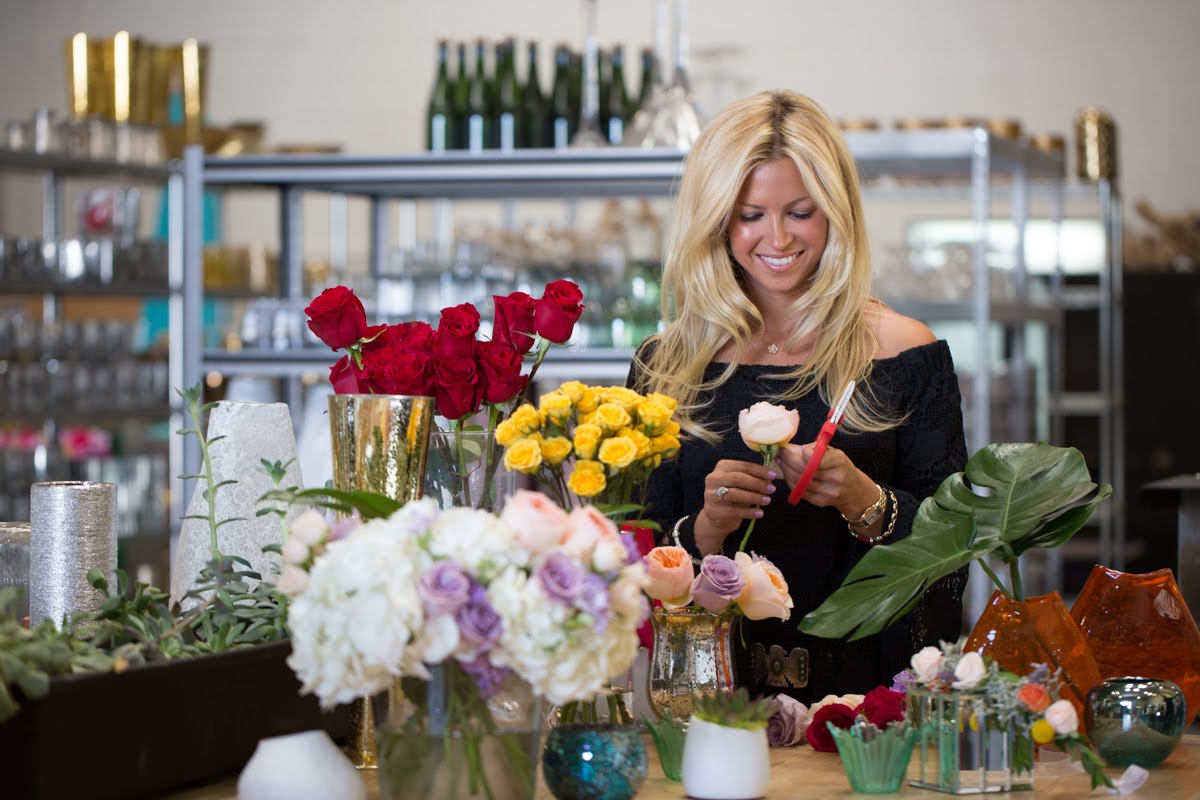 1. What's you business?
 My business is called Miss Daisy, we are a floral shop based in Las Vegas, NV since 2014.
2. How did you get the idea to start?
 Growing up, my mom would cut fresh roses from her garden and put them on my nightstand. The fresh scent of flowers always brought back childhood memories for me.
 While living in New York City and working as a fashion buyer, I would walk through the flower district to get to the garment district each day on my way to work and I always said to myself that I would love to own my own shop one day. After being in the corporate and start up worlds for 5 years in NYC, I started taking classes for fun and ended up pivoting my career after attending the New York Flower School and moved back home to Las Vegas to open Miss Daisy. The rest is history!
 3. What's the biggest Challenge of CoVid for your small business right now?
 The biggest challenge to my business was turning away orders from clients.  Some of my top clients were texting me for weeks saying they wanted flowers delivered and it was heartbreaking to tell them we were closed.
It takes so long to gain the trust of your customers.  I felt like I was letting them down by not being able to deliver!  Not only was it impossible to get flowers as all of the wholesalers were closed, but I wasn't able to keep all of my staff on payroll as we're not an essential business.  Luckily the last we weeks we were able to roll out our "contactless deliveries" and have been able to get flowers from our wholesales, just in time for Mother's Day.
 4. What's the biggest opportunity/insight you're learning through this experience?
When you're in the trenches of your business day in and day out, you tend to put aside protocols and  projects that you've wanted to work on. Taking a step back and actually having the time, I began to  evaluate my business, created new structures with my shop manager and lead designer ( both of who I kept on payroll throughout the shut down)  and we spent time  putting better procedures in place. My business is constantly moving and it was helpful to take a few weeks to rethink the way the business is ran and were able to hit the restart button. 
 5. What's a typical day look like for you now working in CoVid?  What's changed?
A typical WFH day is having a daily touch base with my team, reorganizing photos from past events, updating our website, and posting photos to our story on Instagram of arrangements to make people smile.
 6. What's something people might not necessarily know that's affecting your business right now?
 The availability of flowers and the floral wholesale industry as a whole. So much product was thrown away when shops around the world were shut down. It's horrible to think of all of those flowers being thrown away and not enjoyed. Now that we are offering gift deliveries, it's important for our clients to know that everything is designer's choice and due to limited access on product we are creating as beautiful arrangements as possible with what we have access to.
 7. Can you share some advice for those of us ordering Mother's Day Flowers?
 This Mother's Day it's even more important to share the love with your mom! With everyone staying socially distant and not able to travel, sending flowers and sending a heartfelt note is a sweet way to make your mom feel special!
 As far as advice for ordering flowers, your florist is going to want to put the most beautiful arrangement together for you. Let them pick the bloom as they know what is fresh, when customers put limitations on what they want to send, it can be challenging for the florist to fulfill their requests (especially at this time). Suggesting "designer's choice" and with a few colors suggestions is the best way to get a beautiful arrangement to your mom this year :)